Welcome to the Jungle: our stay at Hard Rock Hotel Cancun
Picture this: 28°C in December, a white sand beach facing the crystal clear Caribbean water, you sip a freshly made margarita sitting in your Bali bed while the tunes of an '80s Rock Band play in the background, with no worries in mind; this is Hard Rock Hotel Cancun.
At the beginning of the month my sister and I flew to Mexico for an incredible stay at Hard Rock Hotel Cancun, an all-inclusive resort located in the lush area of Riviera Maya. With more than 600 rooms, five restaurants and bars on property, expansive pools with swim up bars, Jacuzzis and a Rock Spa, Hard Rock Hotel Cancun offers everything you could imagine and more.
Margaritas and fruit plates
Here are some highlights:
Always wanted to channel your inner rock star but didn't have the guts or the "instruments" to do so? Not a problem here, because Hard Rock Hotel Cancun offers you the stage and the right means to rock out with the Sound of Your Stay program, an exclusive audio experience that puts us, the guests, up close and personal with the music.
When we arrived in our room, waiting for us there were two Fenders to be jammed.
A selection of 10 iconic records from ACDC, to Michael Jackson or the "Boss" chosen by Hard Rock's music experts and a Crosley turntable to keep the records spinning.
Rock Spa: For me a massage means soft tender music of waves and fruity oil perfume in the air, not on the menu here. My appointment said "Rhythm & Motion" and I wasn't quite prepared for what I was about to experience. This groundbreaking experience takes you on a rhythmic massage journey — bass vibrations ripple through the massage table as treble beats come from above, sending pulses through you body and leaving you feeling energized and invigorated.
Michael Jackson Show: It wouldn't be a complete Rock & Roll experience without some actual LIVE entertainment. Hard Rock Hotel Cancun puts on incredible shows and we were thrilled to witness the Michael Jackson one. From Billie Jean to Thriller to Smooth Criminal we danced out to the tunes of the King of Pop all night long!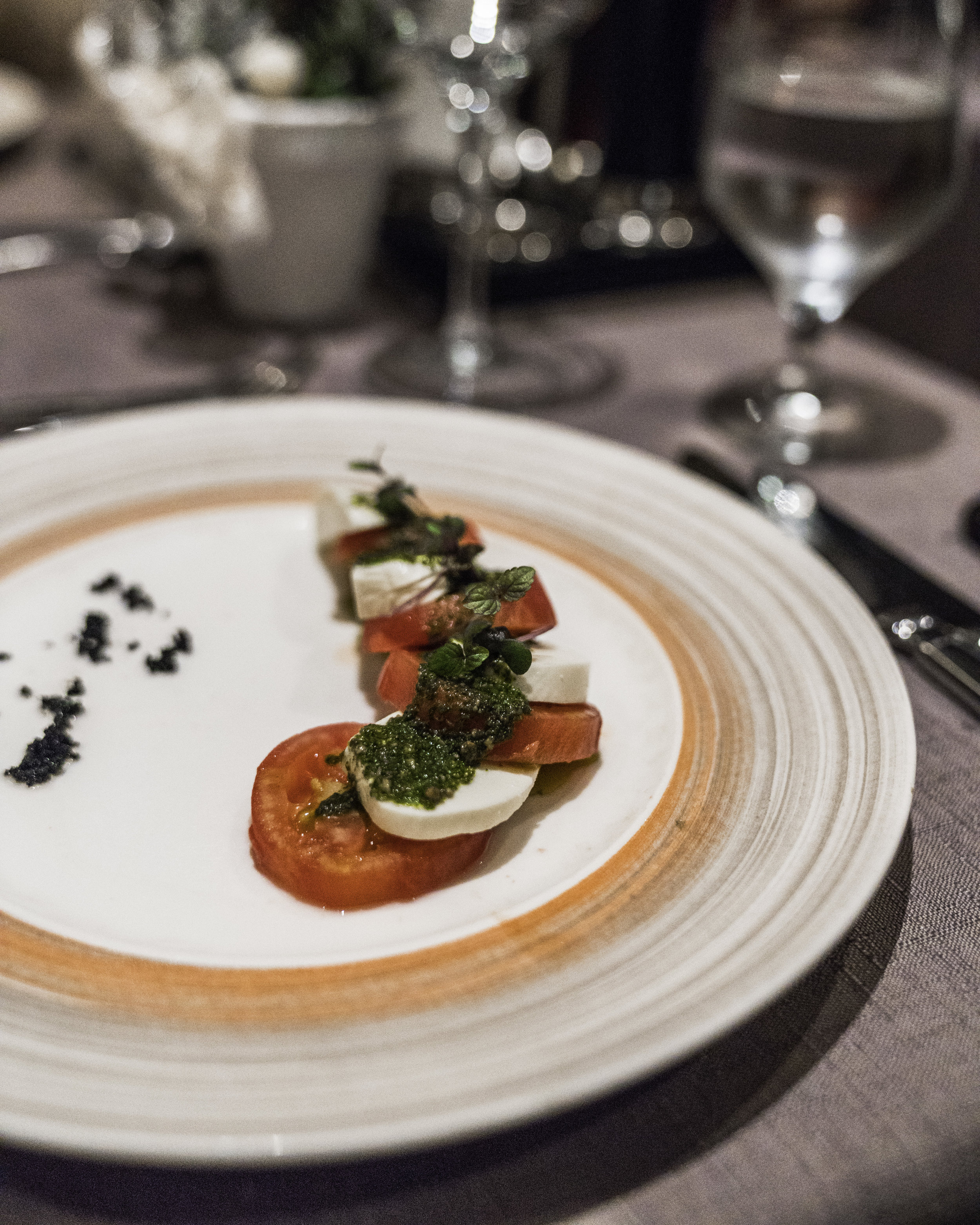 As a hotel connoisseur food&beverage are a deal breaker. Sometimes they don't live up to the expectations and you feel overwhelmed by the too many options available. Here at Hard Rock Hotel Cancun we had the chance to experience all 5 restaurants and nevertheless we weren't disappointed. The All-Inclusive format allows you to try everything (and I mean everything) on the menu with no dining restrictions. My favorite? Definitely the Teppanyaki show at Zen!
Overall we had such a great stay! It was relaxing but at the same time fun — never a dull moment at Hard Rock Hotel Cancun. So much so that I look forward to going back!
Hasta Pronto Mexico!